John earned a Bachelor's Degree in English and received his Master's Degree in Speech-Language Pathology from the University of Colorado-Boulder. He has had additional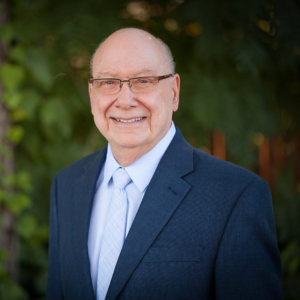 graduate work in medical speech-language pathology at Stanford University and holds a Ph.D. from the University of California-Berkeley. He also has an MBA degree from Golden Gate University. Dr. Samples began his career in 1963. He has a variety of experiences in educational settings, speech and language centers, early intervention programs, a rehabilitation center as a therapist and rehabilitation director, hospitals, skilled nursing facilities and private practice. He has been on the faculty of several colleges and universities, including Northern Michigan University, Wisconsin State University, Sonoma State University, University of San Francisco, San Fransisco State University, Pacific Union College, and Santa Rosa Junior College.
In 1979, Dr. Samples began offering speech and language services to the community through his private  practice. He has proudly been the Executive Director of the Santa Rosa Scottish Rite Children's Speech Therapy Center since 1986. Dr. Samples has provided a weekly group speech therapy class for stroke survivors with aphasia since 1979. It is widely recognized as the longest, most consistent year-round group therapy class for aphasics in the United States and stands as a model for this approach to therapy.
Publications and research articles include areas of brain dysfunction, neonatal behavioral responses to speech and non-speech stimuli, neurophysiology of aphasia and genetics and evidence-based case studies. He developed and published an oral-facial myofunctional treatment program for tongue thrust in children. He has participated in community services as a board member of Easter Seal Society, American Cancer Society, and President of the Bennett Valley Foundation. He is a member of Leadership Santa Rosa sponsored by the Chamber of Commerce. At the national level, he was President of the American Academy of Private Practice in Speech Pathology and Audiology. At the state level, he was Commissioner for Professional Services for the California Speech-Language-Hearing Association. Dr. Samples is licensed in speech-language pathology by the California Speech-Language Pathology and Audiology Bard and holds the Certificate of Clinical Competence from the American Speech-Language-Hearing Association.
John M. Samples, Ph.D., CCC-SLP
Speech-Language Pathologist
Co-Owner/Director