Jennifer is a nationally certified Speech-Language Pathologist from the American Speech-Language-Hearing Association (ASHA) and is licensed by the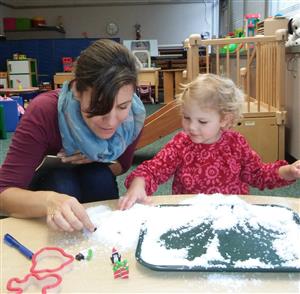 California Speech-Language Pathologist and Audiology Board. She completed her Bachelor's Degree with honors in Psychology  from the University of Arizona and earned her Master's Degree in Speech Therapy and Auditory Disorders from Cal State Hayward East Bay.
She has worked in a variety of clinical settings, Sonoma County school districts and early intervention. She has also worked for Dr. John Samples for 11 years at RiteCare Childhood Language Center of Santa Rosa. Jennifer believes in a strong interdisciplinary approach to make the necessary speech and language gains.
Jennifer Alwood, MS, CCC-SLP
Speech-Language Pathologist
Owner/Director